Civic People's Interactive SDGs(Raising the Power of People)
Effective Examples of the Bamboo Forest Resources × Efforts in Revitalizing the Community
15 Let Us Protect the Abundance of the Land.
We manage the forest in sustainable ways, restore the deteriorated lands, prevent the deterioration of habitats, and focus on ending the loss of biodiversity.
By combining all these efforts, we can protect the people who directly rely on these forests and ecosystems, enrich biodiversity, and help to pass the blessings of these natural resources to our future generations.
Goal 15 means working on the issue of bamboo proliferation.
◎[The Best of Takenoko (bamboo shoot)] of a Cosmopolitan Eco-city・Kitakyushu cityBrand [OUMA TAKENOKO]
Ouma bamboo forests (Ouma Chikurin) in southern area of Kitakyushu city [Cosmopolitan Eco-city] in Fukuoka prefecture, are in a well-known home of [The best of Takenoko], that is Ouma district in Kokuraminami ward is along the Ouma River where fireflies fly around in the early summer.
[OUMA TAKENOKO] is well known for [The best of Takenoko] which is mainly shipped to high-class Japanese traditional restaurants in Kyoto.
Bamboo is a plant that has been closely connected to Japanese people's way of living since long ago. Because of it's vital force that grows more than one meter a day, it has been widely used in ornaments, foods, buildings, crafts, musical instruments and toys.
In the history of literature, there are several folklores relating to bamboo, such as in [Taketori Monogatari], [Kojiki] and [Nihon Shoki].
With the effective use of the abundant bamboo resources and cooperating among business, education, government and residents, and also with proposing and spreading to the world the ways of living in harmony with nature which is appropriate to Eco-city, we can contribute a lot to revitalize local communities persistently.
Autonomy・Independence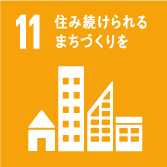 We revitalize the community by creating events that can bring downtown and Satoyama (undeveloped woodland area) together.
By creating events in our community, it raises love for a hometown (civic pride) and also it becomes an opportunity for every resident to participate in something worth doing, and something to live for.
We expect a bamboo lantern event to be a part of civic people's interactive environmental event. And we hope that this event gives people an opportunity to become more aware of economy, environment and harmony in society.
Consideration for Natural Environment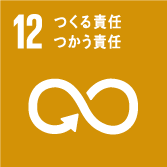 12 Responsibility for Creating Responsibility for Using
This event is all about the effective use of bamboo and the consideration for being environmentally friendly.
After bamboo lanterns are used, we consider environmentally friendly use of bamboo as forms of charcoal, chips and even bioenergy.
And we promote this effort to civic people in order for them to take interests in 3R (Reuse・Reduce・Recycle) and also the prevention of global warming.